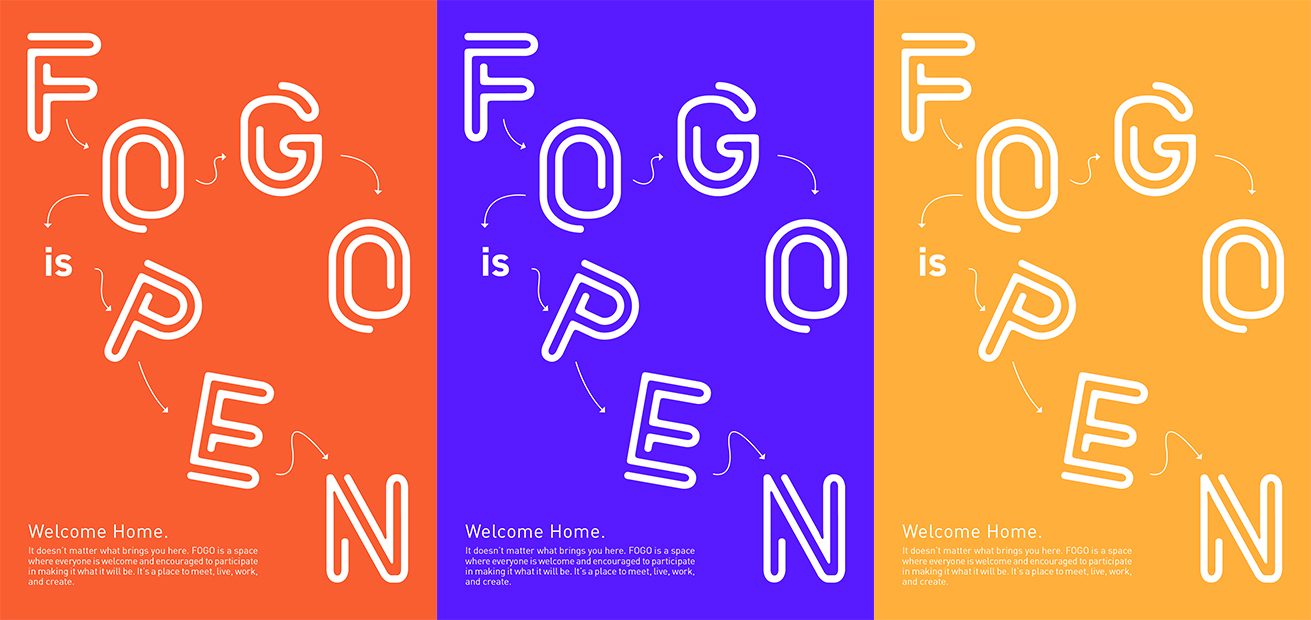 +

Web / Identity / 2018

Group project with Anna Pravorotskaya, Ysabelle Moser, Seraina Willi and Sara Nygård.

Identity suggestion - First runner up.

FOGO is the name of a housing project combining temporary living for refugees with student housing, commercial spaces and artist studios. To unite the different target groups and purposes of FOGO, we created an inviting and playful identity, reflecting the openness and creativity of the area.

My role in the project was to develop the web design, as well as an animated mock up of it along with the animation of the custom logotype.